Our Services and Technology
45 years experience of quality sharpening / regrinding
Prompt and Efficient Servicing
Collection and Delivery Service
Up to date Service Centre
Fully Guaranteed Follow up
Regrinding and sharpening
Providing services of re-grinding (sharpening) of cutting tools ranging from Straight Knives, Circular Saw Blades, Spindle Tools and shanked tools.
With two fully qualified saw doctors and 45 years re-grinding and professional knowledge, we can offer a high level of information on all tools used in both the engineering and wood working industries.
We know the importance of tooling in any manufacturing process so we have an exceptional quick delivery and turnaround times on regrinding.
laser cut from hardened alloy steel plate
Quasar specializes in supplying a comprehensive range of TCT Saw Blades across our main ranges.
The range of blades offered are of high quality with an industrial finished plate at an affordable price. Designed for General purpose use this range covers most sites, workshop Saws and includes Saw Blades for all known machines in this industry.
Our range of TCT Saw Blades are designed for demanding professional and industrial applications.
These blades are laser cut from hardened alloy steel plate, which is then treated and roller tensioned. The bores are laser cut to ensure precision sizing and fine-grain tungsten carbide tips are used to give a longer lasting performance and to provide the maximum number of re-sharpening services.
We focus on providing a huge selection of Profiling knife patterns in a wide array of steels, alloys and carbide to fit all your profile manufacturing needs. Whether you're running 3 meters or 20.000 meters of MDF we'll find the best knife blade solution for your job.
We can Manufacture profile knives from a fax, email or CAD drawing.
Or simply send us a sample of your profile
Our prices are competitive without sacrificing the quality
Architrave
Skirting
Raised Panel
Dado Rail
Corner Moulding
Hand Rail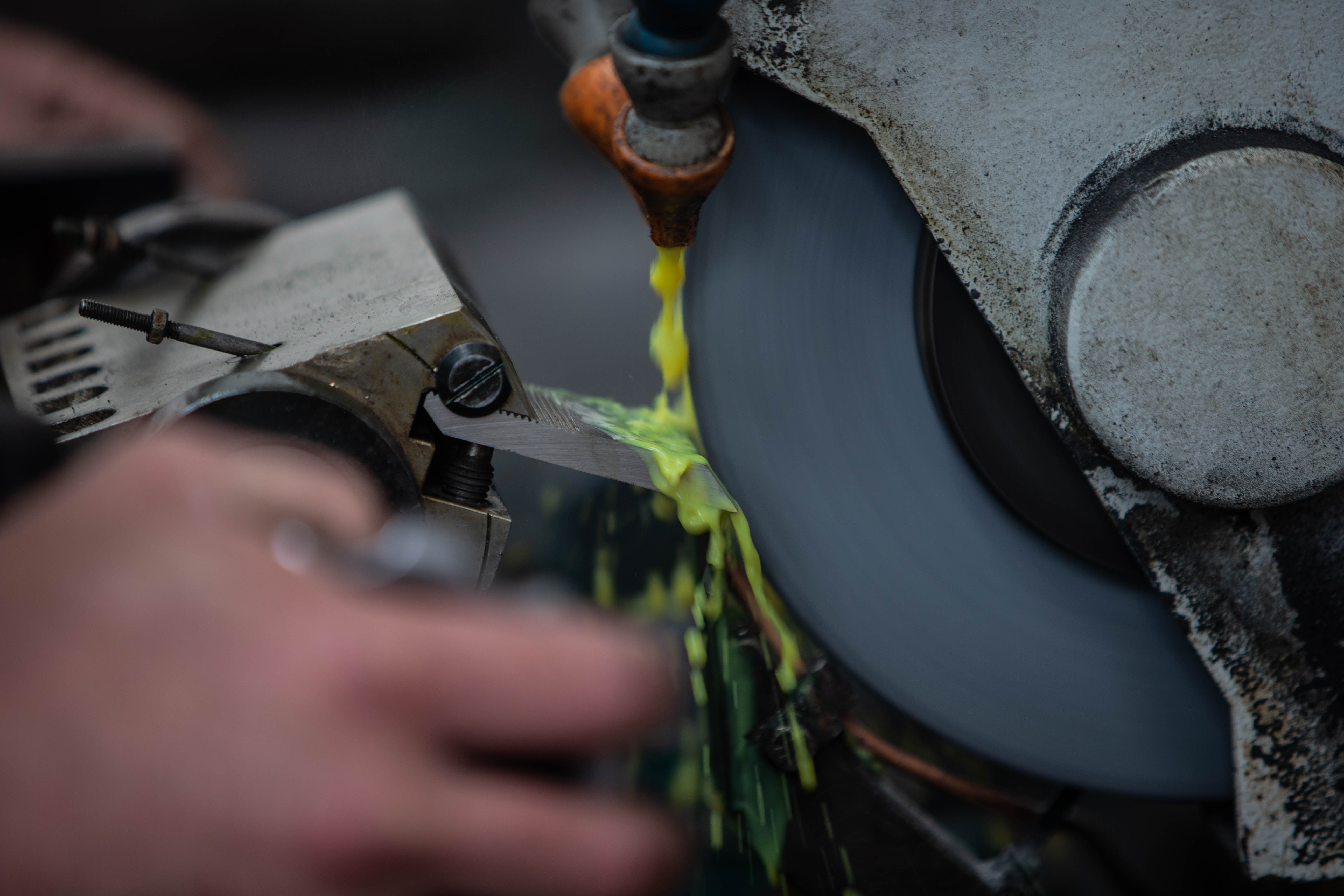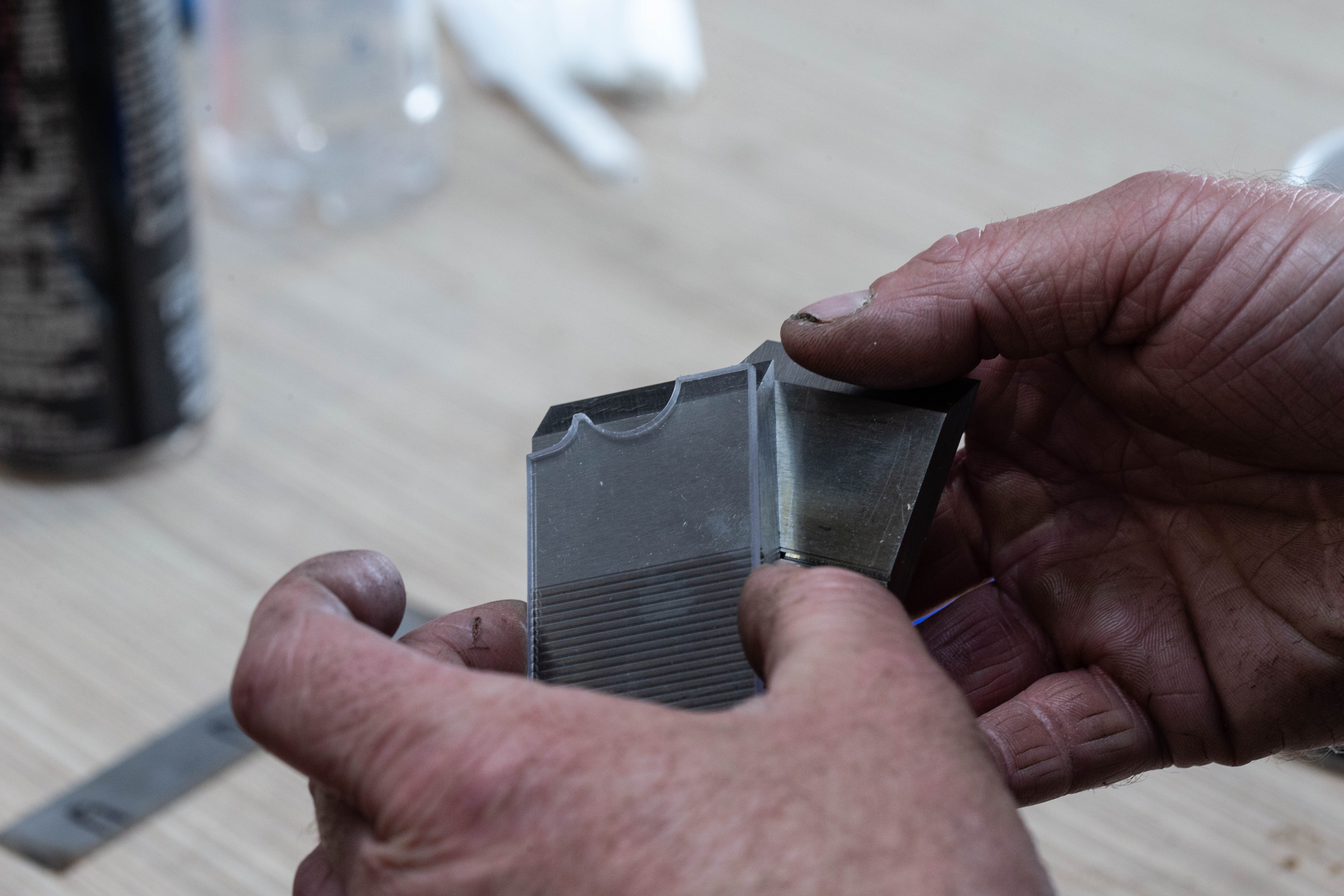 Economy M2+HSS This is a new line of steel, that is affordable, it looks and performs much the same as premium steel, its good for short to medium runs in hard and soft woods
Premium M2+HSS Made from the highest quality alloys with strict machining tolerances for best production. Its contains 6% Tungsten and 5% Molybdenum and hardened to 62 RC for better wear resistance in harder materials. M2 moulder knives are the standard that most all high speed steels are measured against. Great for medium to long runs in hard and soft woods
Premium T1-HSS Offers 20-30% or more in longer run times than M2 moulding knives. They are made from 18% Tungsten for extra long runs. T1 is hardened to 64 RC, cuts and grinds about the same as M2. T1-HSS is a great choice for most industrial moulding that often have runs in excess of 10.000 meters in hardwoods and softwoods. It can also be used in machine MDF and other particle boards.
Carbide Out performs High Speed steel 5 times longer. Carbide can be used for MDF or composites with great results. 
Office Location
4a 2 Shivers Business Park
21 Hillhead Road
Toome
BT41 3SF
Open Hours
Monday – Friday 8 am to 5pm
Email
enquiries@quasartooling.com
Office Location
1235 Divi St. #125, San Francisco, CA
Open Hours
M-F: 8am – 6pm, S-S, 9am – 1pm