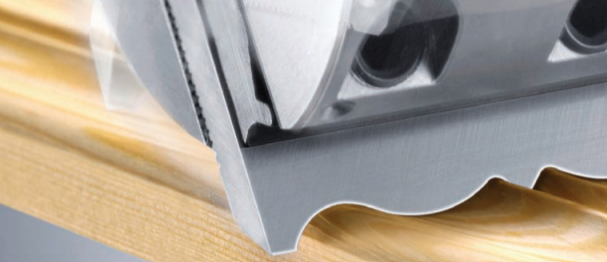 Here at Quasar Ltd,  we supply a range of High-Speed Steel [HSS] serrated back knives and limiters to suit each customers profiling needs.  For manually and automated machines, eg.spindle moulders.
Knives are stocked in T1, M2, D2 and Carbide materials.  These are used for profiling of wood and wood-based materials.
 Our serrated steel comes in 8mm in thickness,  but it comes in different widths and heights. Widths being 40mm, 60mm, 80mm, 100mm and 130mm and the heights being 40mm, 50mm, 60mm, and 70mm.  These are the most common.
The knives we supply above are for both hardwood, softwood and wood-based materials.
We customise our serrated back knives to each customer needs.  Our cutters and limiters are for all common cutter systems.  The required profile can be supplied as a wood sample, Cad drawing or a sketch with measurements and radius.  All our serrated profile knives can be supplied in balanced pairs.
Our Delivery time can be as quick as 48 hours from receiving the confirmed template.
Contact us today with any questions you may have regards your profiling requirements
Tel: 028 7965 9694
email: enquiries@quasartooling.com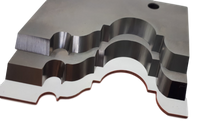 Here at Quasar, we use Cad software to create and design 2D drawings with precise measurements. 2D drawings can be designed from sketches with measurements or wood profile samples.