Quasar Veneering Products
We are your Source for Quality Exotic and Domestic Veneers from all the fine Timbers of the World. Quasar imports premium quality veneer from Europe. Manufacturing high quality veneers to any specification required using only grade A flitch. All layons can be manufactured in the most common arrangements. Book matched, Slip matched , and Random matched. Providing a service to architects, designers, woodworkers and end-users nation-wide. We are known for our extensive variety and superior quality of stock on-hand, and the ability to meet customers' immediate as well as long term needs with high-quality product.
We manufacture and hold a wide range of stock. Made up of the most common veneer layons such as Ash, Maple, Beech, Cheery, Oak, Walnut and Mahogany. They are stocked in three sheet sizes, 2150x975mm , 2750x975mm and 2440x1220mm.
A natural veneer sheet backed with paper and tenderized, to break the wood fibres, making them highly flexible. Flexies are ideal for veneering curved surfaces and due to their easy application are frequently used for flat surfaces, panelling, furniture making, renovation, yacht building, interior and shop fitting.
Reconstructed veneers combine non-tropical raw materials with state of the art manufacturing technologies, to produce high quality veneers for the use as decorative surfaces. Either Poplar or Ayus logs are utilized, their light natural colour and soft grain definition makes them well suited for this product.
Prestige veneers are unique. They are suitable for furniture manufacturing and wall panelling, this range of veneer comes in a verity of colours and designs.
These veneers can be bonded onto various different substrates such as, MDF , Block Board , Plywood , Moisture resistant MDF boards and Fire rated MDF.
View our beautiful range of Panels.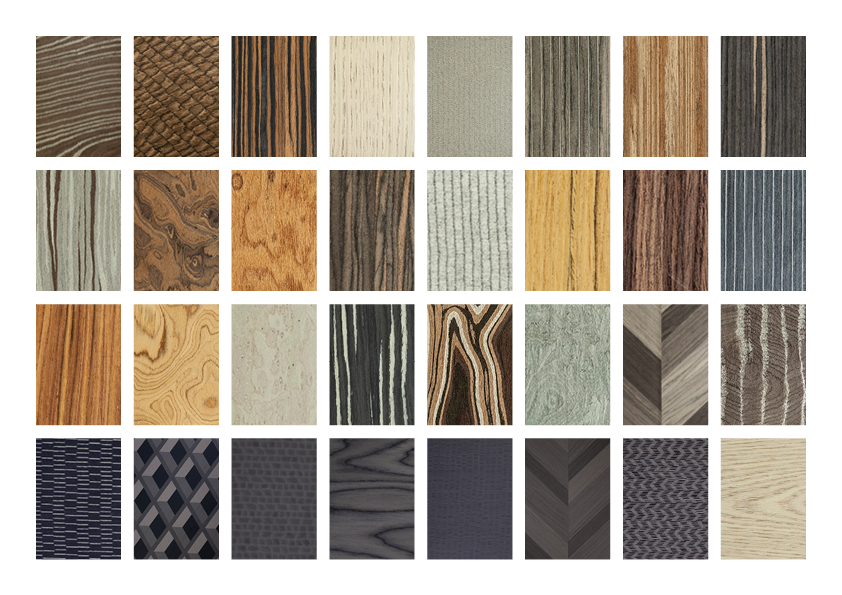 The team at Quasar we are here to help!